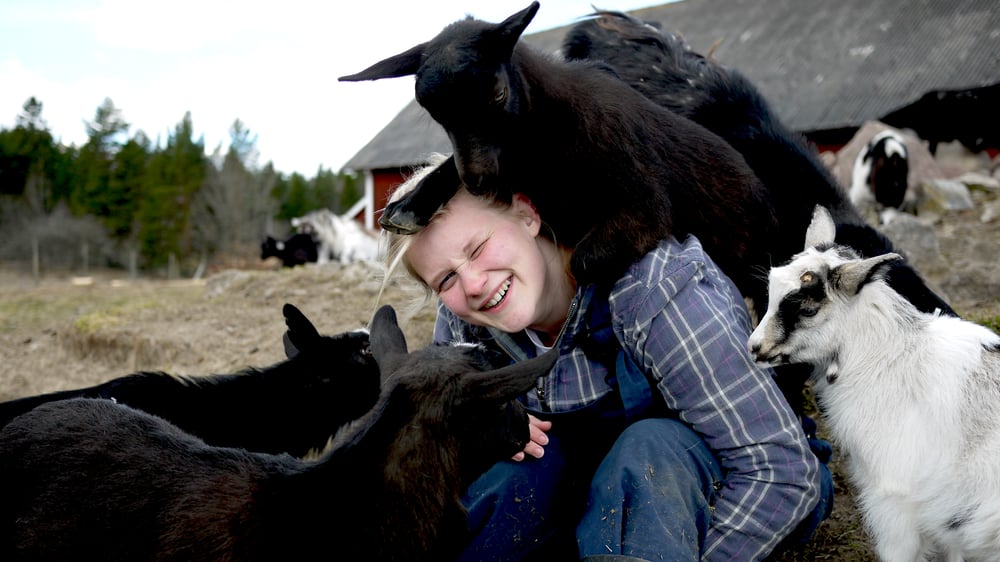 Grazier extraordinaire joins Nofence

by Jacob Bentzen
9. november 2022, 2 min read time
Meet our newest team member: Allysse Sorensen from Minnesota, founder of the goats-for-hire business Munch Bunch!


For the last seven years, Allysse and Dan Sorensen have been running a somewhat unconventional yet highly sought-after landscaping gig near the border between Wisconsin and Minnesota. Instead of treating their clients' overgrown areas with machinery and chemicals, they deploy specialized teams of hungry goats to liberate the land.
In short, it's a goatscaping service.
Some of its more serious definitions include conservation grazing and regenerative grazing, and for good reason. Not only does goatscaping turn areas full of weeds such as buckthorn, poison ivy, and honeysuckle into valuable grazing for the goats, but it also restores the biodiversity of the soil by recycling vital nutrients back into the ground for grass and native plants to enjoy. And you get to pet goats, which is good for the soul.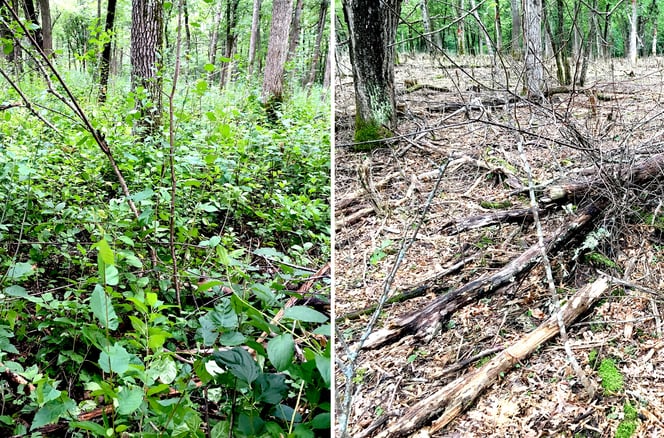 Guess which side has been munched by Allysse's bunch


What began with two animals in 2015 quickly became a 200-goat operation, plus two more businesses—Nordic Horn, a cashmere yarn company, and hiregoats.com, a listing directory of goat rental services globally—and Allysse and her husband suddenly found themselves working 16-hour days, seven days a week. But most of their time was spent managing the goats. When we asked her about it, she shook her head and laughed.
My life before Nofence could have easily been a whole comedy series. Have you seen Dirty Jobs? It was like that. Very intense.
How so?
We had to manage the goats constantly while also setting up, moving, and repairing the electric fence in all kinds of weather. Then some deer would bulldoze through the fence and the goats would escape, and we had to go immediately. We were always on-call. Always.
Sounds tough.
It was. Imagine having to find and return an entire herd of goats with no tracking system. It could take all day. That's where Nofence comes in. Now I know where my animals are at all times, and if a deer runs through their area? No big deal. If a goat escapes anyway, I get a notification on my phone and another once it has returned a few minutes later. To say that it's a game-changer is an understatement.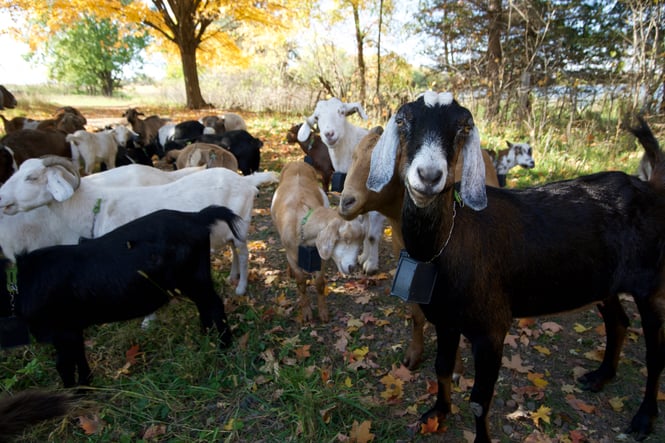 This is Stanley. He wants to know if you have any snacks.


In 2022, Nofence once again changed Allysse's day-to-day when we approached her about joining the team.
I had to explain it to the goats first, of course. But at the rate Nofence is going, I see virtual fencing becoming standard practice within ten years. I wanted to be a part of that. Also, a tech job where I am encouraged to keep goats and other livestock? I couldn't say no.
We're as excited as you are, Allysse. Do you want to share what your new role entails? (Get it? Entails…)
I like to joke and say I'll be part influencer, part bootstrapper. Nofence is launching in the US, and I'll be part of that growth; from connecting people with the solution to defining the roles of our future colleagues here in North America.
Busy times ahead, no doubt. How's your agenda? Any exciting events coming up?
Absolutely. We participated at Regenerate from the 2nd to the 4th of November in Denver, Colorado, and we will be attending GrassWorks from the 2nd to the 4th of February in Wisconsin Dells. And more is coming.
Keep us posted! Lastly, what's going to happen with the Munch Bunch now that their mom is busy?
I'm happy to share that The Munch Bunch will continue for its 8th year, as my husband Dan is more than keen to continue—especially now that we can do this amazing grazing.

Welcome to Nofence, Allysse!