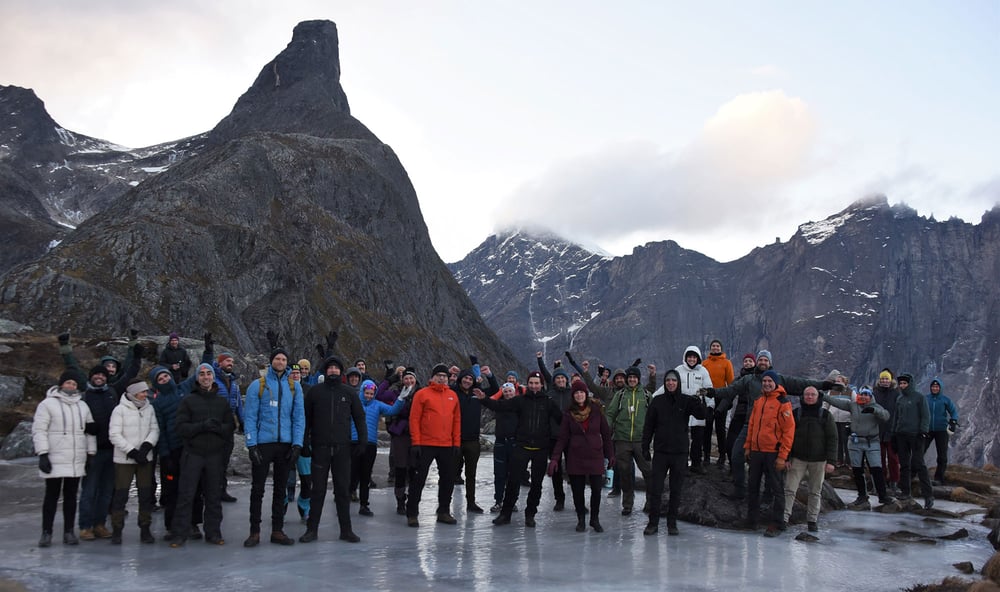 Nofence - Growth and Expansion

by Victoria Lillestrøm
23. december 2022, 2 min read time
Nofence is growing. We are hiring. And with 13 million dollars raised in our Series A funding round, we are ready to expand our international presence! "We are excited to show the world what Nofence can do," says CEO Knut Bentzen.

Solid foundations
Since our CTO & Founder, Oscar Hovde, began tinkering with a bright idea back in the late 90s, Nofence has developed into a fully-fledged virtual fencing company. Our growing team now has more than fifty members across five locations; four in Norway (Batnfjordsøra, Oslo, Stavanger, Trondheim) and one in Telford, UK. Soon, we will be opening in the US and Spain as well.
Yet without the decade of patience and support from our pilots, customers, investors, partners and friends as we developed and improved our solutions, none of this would have been possible. So, from everyone here at Nofence…
Thank you!
We are where we are because of you. And we hope you will continue your support as we embark on the next step in our journey, which is to more than double in size by growing our operations in Norway and the UK, and expanding into the US and Spain.


Shared values
Helping us reach that goal on the shareholder side are Sandwater and Ferd—significant players in technology and impact investments.
"Nofence creates new technology to develop a traditional industry further. We are convinced Nofence will succeed with the same vision in large, international markets," says Sandwater's Torkel Engeness, who will join the Nofence board.
Kathrine Lerkegård of Ferd agrees. "As investors in existing shareholder Momentum, we have had Nofence in our sights for a long time. It is rare to see a Norwegian company make this level of progress addressing a global challenge and to have such potential for worldwide environmental impact."
In addition to Sandwater, Ferd, and many more, we are joined by British Pelican Ag. They are an investment firm with a substantial network specializing in sustainable agriculture and food production in the UK and US.
"We see regenerative agriculture as a prerequisite for future food security and managed grazing as a crucial factor in restoring and maintaining fertile soil on a large scale. Nofence allows farmers to practice regenerative grazing while simultaneously saving time and money—and increasing productivity. We are very pleased to be on the shareholder side," says Christopher Ramsay, partner and founder of Pelican Ag.
Existing shareholders such as Momentum, Wiski Capital, Geogroup/Calidris, and many of Nofence's employees also participated through follow-on investments.

Get involved
To reach our ambitious goals, we also need new team members. At Nofence, we look for humble, yet ambitious people. We look for those who share our goal of using technology to support and empower farmers, make it easier to have animals on pasture, and to restore a biodiverse balance to a world that needs it more than ever.
Also, just like the soil needs a balanced diversity of nutrients to thrive, a company needs a diversity of hearts and minds. Are you ready to change pasture and to join us in developing a technology that creates a difference for animals, farmers and the environment? Visit our website to learn more about our job openings.

All the best,
The Nofence team